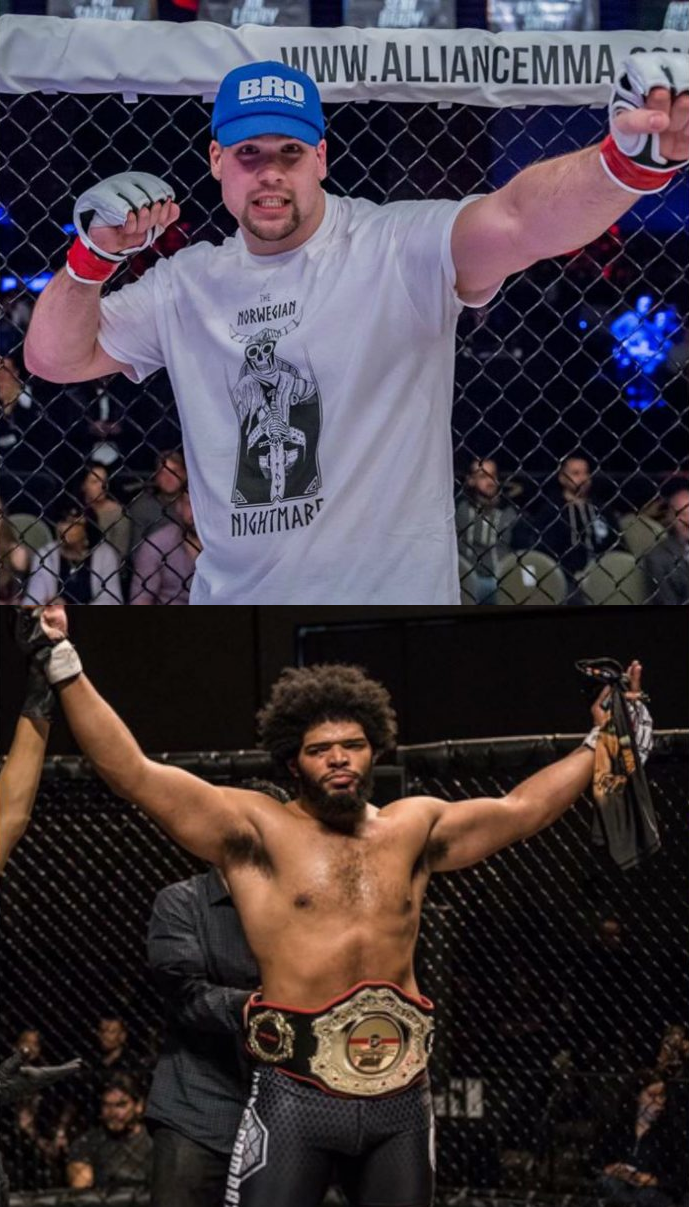 Article text : Season 2 of Contender Series just got another huge matchup. Huge not only in implications, but in actual size of the athletes as well!
… Juan Adams will look to move to 4-0 in his professional record … a monster at 6'5″ and usually pushing the heavyweight limit of 265 pounds, Adams is a freakishly athletic fighter …
.. will compete in … the TUF Gym in Las Vegas on the very last episode of the American-based portion on July 31st. On the other side across from him will be standing Shawn Teed.
Teed brings a 5-1 professional record to the cage … the Ricardo Almeida Jiu-Jitsu product, Teed is on a current two-fight winning streak, with a 100% finish rate.
With the UFC always in need of new blood in the heavyweight division, both of these guys could very well be stepping into the UFC octagon next with this win.
Full article on : MMA Today by Shawn Bitter September 25, 2017